One of the biggest discoveries that have been made when it comes to horses is how instrumental they can be in promoting good health. Many individuals are finding that participating in horseback riding and just mingling with the horses themselves can improve their health on many different levels. This includes their physical, mental, as well as emotional health.
This isn't restricted to just one age group although it has been discovered the kids fare well on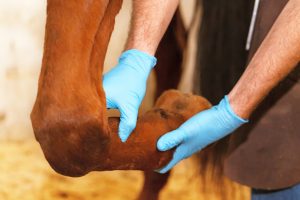 many different levels of their health when being exposed to horses. Horses are also playing a role with the disabled who are often stricken with mobility issues. Those that may not be able to walk are able to horse back ride which gives them a great sense of achievement and independence.
Some of the health benefits that have been noted is that it helps to improve balance and coordination. It is good overall stimulation for the body not only with what it takes to ride a horse properly but in providing the care that the horse needs.
The mental health benefits comes from the handling of the horse and how it builds the confidence in the individuals that are doing so. It can be self fulfilling for an individual to have the responsibility of the care of a horse even if it's on a minimal level.
Many farms are now opening up their premises based on health related factors and encouraging those that have some health needs to visit their facilities, where they otherwise may not have a chance to be able to inter-react with these beautiful animals. Children often want to return more than once after experiencing this.