For those that are buying a horse they may have to board the horse somewhere. In this case a lot of the care for the horse will be attended to by the establishment that is providing the boarding services. However, as a horse owner you need to realize that you ha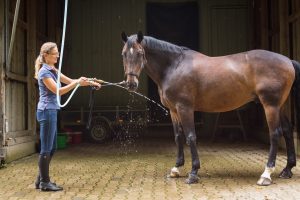 ve to take on some of the responsibility for this.
The boarding establishment will look after the basics of feeding the horse and turning it out to pasture but the horse also needs some socializing and it needs to be utilized to bring it to its fullest capabilities. This may be nothing more than merely enjoying outings such as horseback riding or for those that want to get into the horse industry on a larger scale it may mean training the horse for specific events.
In any event a new horse that has not been broken has to go through the training in order to domesticate it enough that it can fit in well with its environment and be utilized by its owner.
Breaking a horse takes some time and knowledge and should only be done under the instruction of those that are trained in this type of horse care.